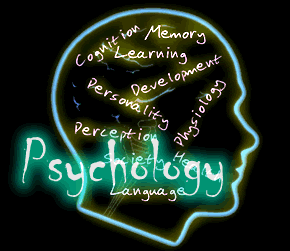 Many options for how to specialize a psychology degree are available in order to best prepare for a future career in the field. Options for continuing an education or entering the work force are varied and offer a number of challenging opportunities. With a number of different types of industries increasingly adding demand for professionals with a relevant background in psychology, completing a specialization can be beneficial.
The Core Curriculum in a Psychology Degree Program
At the undergraduate level, students pursuing a degree in psychology will complete a number of courses that create a foundation for understanding the ways in which the human mind, societies, and cultures operate individually and with one another. Many bachelor's level degree programs are divided into a Bachelor of Science track or a Bachelor of Arts track. Undergraduate students will likely complete a core or foundation set of courses that includes classes in psychological statistics, psychology research, human neuropsychology, cognitive psychology, developmental psychology, adult development, child and adolescent development, and organizational psychology.
Undergraduate Psychology Concentrations
In an undergraduate degree program, psychology students have many options to consider for specializing a degree. Although not always required by an institution, adding the focused area of concentration is often beneficial for entering a specialized area of the psychology field. Options include neuroscience, cognitive sciences, health and development, learning development, and culture and society. Advanced courses in a specialization track might include human behavior and biology, perception, cognitive science, memory and learning, language and thought, and cognitive development.
Graduate Degree Concentrations
Many careers in psychology will require completion of a graduate degree. The core courses in a post-baccalaureate degree include advanced options from those completed in a bachelor's degree program. There are also several options for completing a specialization in psychology at the graduate level.
In addition to focusing a master's on an area similar to those at the undergraduate level, many graduate programs also incorporate specific concentrations that are specific to a career field. Examples of possibilities include clinical psychology, educational psychology, forensic psychology, health psychology, sports psychology, and counseling psychology.
Additional information on specialized areas of psychology for various career possibilities can be found at the American Psychological Association website.
Transferring a Specialization into a Career in Psychology
Both undergraduate and graduate degree programs also often offer opportunities for students to complete internships or externships in order to gain practical experience in a specific area. This can be beneficial particularly for entering into a career. In addition to traditional counseling and health service fields, graduates with a specialized degree in psychology can also consider positions with sports organizations, educational institutions, government agencies, private corporations and companies, law firms and law enforcement agencies, and social services.
Related Resource: What To Look For In An Online Program
A degree in psychology can open up opportunities in all different types of industries and in numerous interesting career positions from marketing research to educational materials development. With careful consideration for how to specialize a psychology degree, future professionals can best prepare for the unique challenges that this rewarding career path has to offer.