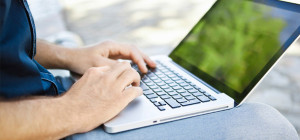 Not all online colleges are exactly the same, which is why it's important that you look for the best online program that offers everything you might need. Many students make the mistake of enrolling in programs that lack any accreditation and do not provide them with a solid foundation of skills for the future. Choosing the right school is often hard, but there are a few things you can look at to ensure you choose the best program that will help you prepare for the future.
Is the Program Accredited?
One of the first things you need to look at is whether the online program has accreditation and from who. Some organizations exist for the sole purpose of granting accreditation to any school willing to pay a high fee. If you have any doubts or concerns, check with the U.S. Department of Education. The department lets you search for any school, see the accreditation it has and find out whether it had any problems in the past. You can even see when its accreditation comes up for renewal and whether it's on probation.
Can You Transfer Credits?
Though you might love the idea of studying online, there is always a chance that you might want to transfer to another school later. Whether you decide to take classes on a local campus, or you want to attend a more affordable online school, you want to know that your credits will transfer. Talk with a counselor working for the school about how many credits transfer and how many students transferred in the past. If you have any additional concerns, you can even talk with one of your local schools about whether you can transfer credits from an online school.
What is the School's Reputation?
A simple online search can give you lots of information about any school. Before enrolling, read reviews written by past and current students, but make sure that you look at reviews not posted on the official website of that school. The school's website will only post positive reviews from students, which won't give you the information that you need. Online reviews often talk about the type of classes students took, the costs they faced, the teachers they worked with and what happened when they left school, including whether they got a job or went to graduate school.
Is There Any Type of Support Available?
Kelsey Sheehy of U.S. News & World Report suggests that students ask the school about any special type of support before enrolling in an online program. A good online school with have technology support available for those who have problems accessing their school email addresses or the programs used in their courses. Good schools should also make it easy for you to get help if you struggle in your classes. In addition to connecting with your professors, you should have some way to touch base with career counselors and advisers who help you enroll in courses and get the credits needed to graduate.
Related Resource: What Accreditation Means
Attending an online college lets you work on and earn your degree when you can't take classes in your area or when you have limited time available. Don't waste what little time you have on a program that is not worthwhile. Knowing what questions to ask can help you select a good online program.