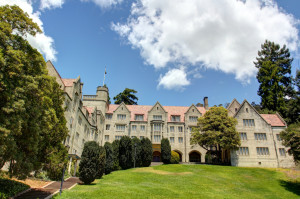 Understanding the difference between a public and private university can assist the decision-making process for prospective college students. Both types of higher education institutions can provide quality educational experiences while varying with regard to cost, size, and types of degree programs. In view of this, exploring college options through campus visits, discussions with educational counselors or visiting school websites can help to define which type of school may best achieve individual career goals.
Origins of Public and Private Universities
Public and private schools have origins unique to their purpose. Many public institutions began as land grant colleges to provide higher educational and vocational pathways that led to careers necessary for the community to flourish in areas like teaching, local industry, law or medicine. On the other hand, private schools were frequently offshoots of religious or philanthropic organizations focusing on education in theology or liberal arts. Over time, curricular choices at private schools expanded and more degrees were offered in areas of business, social services, and science. Today, school origins remain huge influences on an institution's educational philosophy of practice and development of degree programs.
Funding Difference between a Public and Private University
The difference between how public and private universities receive their funding affects their tuition rates. State schools receive public monies, which provide a significant portion of their operating expenses thus lowering tuition and housing costs, according to Think Progress. Private institutions, however, receive revenue from outside sources such as business corporations, private donors or fundraising campaigns, which can fluctuate from year-to-year. As a result, rates tend to be higher for private institutions than those at state-run schools. Costs for both public and private schools can be offset by state and private programs with regard to educational scholarships, grants or loan programs.
Other Key Considerations about Public and Private Universities
Other points to consider when choosing between a public or private university include the scope of degree offerings, institutional size and admissions process. Differences hinge upon a prospective students career aspirations, personal style of learning and educational background.
Public schools often provide a broader range of degree programs spanning liberal arts, technical, science, and professional studies at all degree levels. In contrast, private schools may offer a smaller choice of majors with focus in specialized areas of study.
Diversity among the student body, faculty and program choices tend to be more prevalent at public universities due to their size and educational scope. For students who thrive in larger learning environments, this can be a plus. Alternatively, some students may be more attracted to the smaller class sizes and more intimate atmosphere associated with education at a private university.
Depending on a candidate's educational history, being accepted by a public university can be easier to accomplish. Private schools often have a more highly competitive and selective admissions procedure with fewer available slots.
Related Resource: Average Tuition Price of a Private University
The decision to attend a public or private university comes down to personal preference. The benefits and constraints of each can be measured against each other through research and consultation. By so doing, any difference between a public or private university will become evident and prospective candidates can make informed choices that suit their learning preferences and career pursuits.